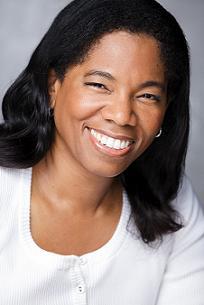 Case Lane is a writer and entrepreneur.  As the founder and CEO of Ready Entrepreneur, she helps rising entrepreneurs get started with launching a business.  As a writer, she is the author of the Life Online series of future tech thrillers and the Laker Taylor series of political thrillers, as well as self-help and spiritual guides.
Case holds a diploma in communications, BA in political science, MBA, JD and masters in economics. She has been a reporter, diplomat, management consultant, digital media corporate executive and lawyer.  Born in England, and raised in Canada she has lived, worked or studied in ten different countries: Trinidad and Tobago, The Philippines, Colombia, Chile, Mexico, Tanzania, Singapore, Canada, the United Kingdom and the United States; and widely traveled all over the world.
After leaving an executive business career to attend law school, Case has now aggregated her knowledge and experience into a global self-publishing media and information business aimed at empowering all people to take advantage of new technologies to improve their lives.  She took one of her pen names and created Case Lane World, which incorporates ideas around helping people tap the power they have to be independent and self-sufficient in a changing technological and global world.  She defines complications in her non-fiction work, illustrate through fiction and present solutions through business development and entrepreneurial training.
Recognizing the challenges coming with next century technological upheaval, Case is working to bridge these issues with action-oriented, diplomatic solutions grounded in business, law, economics and entertainment principles.
Case Lane's Speaking Topics
Writer, Self-publishing, Online business
Speculative Science Fiction and the Life Online Books
Self-publishing and online audience building
Technology Tools (Free and Paid) for self-publishers and online entrepreneurs
Entrepreneurship and Business Start-Up
Finding Confidence to Start a Business
Time and Money Tips for new entrepreneurs
Navigating the Internet and Social Media
Dealing with Business Start-Up Administrative issues
Technology – Global Economic and Social Trends
Legal Implications of Key Technology Changes for mediapreneurs
The Economic Impact of the Transformation to New Technologies
Global Developments in Future Technologies
Surveillance Abroad
Life Transformation Decisions
Mid-career return to Graduate School
Starting a business after a career
Empowering yourself to take risks in education and business
Global Travel and Geopolitical issues
Planning an International Trip
How Diplomats Aid Travelers
How Diplomats Aid Business People
CONTACT INFORMATION:
To hire Case for speaking engagements please send an e-mail request to: caselane(at)claneworld(dot)com. Please include the proposed discussion topic, and the date and time of the event.