For those of you building an online business using the available tools, and your own brainpower, hang with me for this one…
Online entrepreneurship is made possible by the technology. Processes that used to have huge barriers to entry have been broken down and handed to the average person who can take a shot at building an audience from anywhere in the world. Each year, more intuitive and accessible tools are released into the marketplace, the work becomes much simpler…
…until it's not.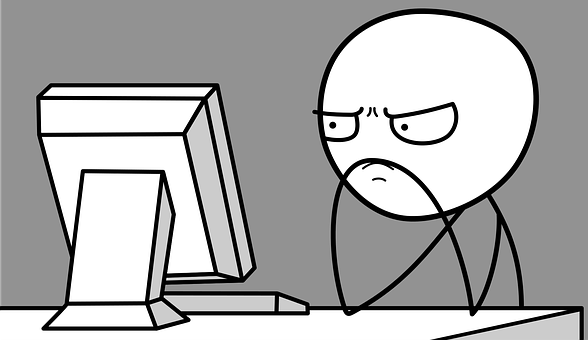 Why are some of the most popular online product creation processes so tedious to complete?
I discovered this cold reality yet again when I set out to create a webinar.
Right now, many online gurus are singing the praises of webinars. Web-seminars. Short 'classes' or training sessions designed to deliver a spurt of knowledge to seekers who are prepared to put aside at least 45 minutes, sometimes two hours to hear the information. Webinars are generally free to attend, but almost always spend at least another 30 or 45 minutes offering products related to the subject for sale.
Webinars help many online course creators deliver their products to a large audience. And for the most part, from what I have seen, the time is well spent. The 'teachers' do deliver valuable information.
As an online entrepreneur in the business of delivering information, webinars seemed like the next important step to take in growing my business. And having watched dozens of presentations, I thought I had a pretty good idea of what it would take to deliver one of my own. So I set out to do just that.
What I discovered was the further verification of a hard truth about online entrepreneurship that I first realized when I worked on formatting my first self-published ebook.
As straightforward as the technology appears, the process is another story.
I have followed other how-to systems, and become frustrated because too many 'teachers' who are providing 'how-to' guidance online, skip the details. And by details, I mean the real specifics. The actual step-by-step pitfalls of D-I-Y online anything, that forces you to create an elaborate project plan, access multiple tech tools, keep a dozen browser windows open for weeks, back track on each of your processes (because a detail was missed), and try not to fall into despair.
The reality of putting a webinar together is a long, twisted march through dozens of apps, none of which you can really test for compatibility with your style, and a great deal of patience as you dream of someday reaching the webinar pinnacles the gurus have been cheering about.
So for those of you who are going to make the move and try and make it work by yourself, here are the realities to watch out for. I will explain as much as possible, the real story behind the magical revenue source of creating a webinar.
Full disclosure: This article is not an endorsement of any specific technology tools.  All the tools I use came from recommendations, usually from watching webinars.  The links for ConvertKit,EasyWebinar, LeadPages and Teachable are affiliate links meaning I receive a commission for clicks through to sale. All other links are included for some of the other tools that were used in the process as described.  The PDF version of this blog contains links to all of the products.
THINGS TO BE AWARE OF WHEN CREATING AND SETTING-UP A WEBINAR
My basic assumption here is your overall intention for creating a webinar is to do what the bigwigs do: collect email addresses through registrations and send reminder emails, appear on screen for a worldwide audience, present a slide presentation, deliver an offer, follow-up with other e-mails, build authority, an audience, a connection to those who are looking for the information you have to deliver.
So here's how it goes…
Want a FREE PDF copy of this blog post?
Enter your email address to receive a free PDF copy of this blog post and all of our latest updates, news and great content from Ready Entrepreneur
Set-up a Project Plan – MS Excel
You have to plan to track every step of this process. To keep track of all the activities I had to do to create my webinar, I used Microsoft Excel. Why? I just have not set aside the time to learn all the new project planning tools that people say are fantastic. What I need is to be able to make a long list, easy to edit, broken into specific groups of activities, with highlights or other indicators that I can follow at a glance. I can do this very rapidly in Excel. Ancient, I know, but it works.
Whichever tool you decide to use, each time you think of an activity to include, put it in your project plan in the correct chronological order. There is nothing worse than getting down the line with one piece of the project, then realizing you have to go back and do something else first.
Keep reading to better understand this pitfall.
Write a Presentation – MS Word
To begin the process, surprise, surprise, I watched a few webinars. Specifically offerings from four different gurus of the craft (Alanna Kaivalya, Amy Porterfield, David Siteman Garland and Casey Zeman. Now I do think all these people are awesome in their fields, but I did not purchase any of their webinar courses. However, I did end up getting Casey's product as you'll see later).
The webinars on webinars focused for the most part on what to put in the presentation – words you have to use, slides to include, and so on. Once finished with their advice, my work began.
The assumption is you want to do a webinar because you have something to say, specifically teach, that you believe will help people get over a particular problem they may be having. None of the gurus really said this, but you should probably plan out what you want to say – in detail. Now this might not apply to everyone, no doubt some of you are already teachers so you have a set script, or maybe some like to wing it.
I decided to write a full word for word script using old standard, Microsoft Word. When doing the webinar, the script becomes a guide for making sure I do not forget important points.
Create an Offer for Sale – Screenflow, Adobe Acrobat Reader, Audacity, Calendly, iPhotos, iTunes, MS Word, MS Powerpoint, Pixabay, Scrivener, Slides Carnival
Before you can create your actual webinar presentation, you have to know what you're going to offer to your audience so the information about the offer can be in the presentation. I realize that sounds obvious, but believe me that unless you think through the details and put it all in your project plan, you will miss something.
Some gurus do say you do not have to make an offer to the audience, but I am quite certain I have never seen a webinar that did not end with an offer. If you just plan to deliver the training with no offer, you can skip this part.
My offer is a mixture of video training, an ebook, audiobook, consultation call so without going into details, a variety of tools were used.  For the most part, I already had the products created to include in the offer, but if you don't you may have to begin from scratch.
Again without the details on how to create bonuses for your audience, which could really go on and on, there are a couple of things to know about why these tools were used: if you're giving an ebook, you can just give a PDF copy, but if you want to provide .ePub (Apple, Nook) or .Mobi (Kindle) files you need to convert the document using a tool like Scrivener.  If you record a video in QuickTime, you probably want to convert it to MP4, and you can use Screenflow for that. Same with recording in Audacity but wanting to output to MP3.
The basic advice here is that some tools listed were used in this case only to create 'universal' files that the majority of online users will be able to download and use. But there are other tools and services that can do that type of work on a one-off basis. You may also not need to convert files at all if you create in another software.
Set-up the Offer for Sale – Amazon Web Service, Google Docs, LeadPages, PayPal for Business, Stripe, Teachable
You are not finished with the offer yet – you have to decide where to host it, and how you will get paid. And no, you have still not created your webinar presentation. You have to finish with the offer because you want to be able to create slides showing people how they can access the offer and what it looks like to sign up for the offer.
For hosting the offer I used Teachable, which is software I already use for hosting online courses, and within Teachable I have a custom payment gateway requiring Stripe and PayPal for Business (not regular PayPal).
As part of storing the offer somewhere, you need a Sales Page so your audience can access the material. Remember this is the Sales Page to sign-up for the offer, we are not on the webinar yet. I did consider a combination of LeadPages to create a landing page with the documents stored in Amazon Web Services or Google Docs. But I decided on Teachable to avoid using the extra services or having to set-up a more complicated payment system.
Once I had the offer set-up, I could take the screenshots to be used in the presentation.
Create the Presentation Slides – iPhotos, Microsoft Powerpoint, Pixabay, Slides Carnival
Okay now you can actually make the webinar presentation itself.  Doing presentation slides is dependent on how you want to present your webinar. Although I intend to do the standard slide presentation, you can actually do a webinar where you just stay on screen and talk. Or you can stand in front of a flip chart and write or draw in real-time. Apparently that can work well if you have compelling information or a gripping presentation style, or preferably both. My approach is to say hello to the camera and then go behind the slides with the details in the presentation.
To create the presentation, I was surprised to realize my first challenge was finding a suitable slide template. Who knew? Apparently using standard templates in Microsoft Powerpoint looks way to 1990s, so I had to find something sharper. The best free options I found were at Slides Carnival, but there are other services with good templates.
For creating the presentation, the gurus recommended a mix of words and pictures. Too many words and your audience reads the slides and ignores what you say. Too many pictures might look like elementary school. The decision also depends on your style. If you wrote out a full script and plan to be behind the slides you can read from your script. If you plan to give away the slides to your audience, you want to present more words because they will not remember what the pictures mean. You decide.
Oh and the pictures. Mine came either from my personal collection in iPhotos, which required exporting the pictures to my harddrive to put into Powerpoint. And I used free images from Pixabay, which has many theme-related pics. Selecting the right pictures can take hours by the way – just so you know.
Select a Webinar Service – EasyWebinar, GotoMeeting, WebinarJam, WebinarNinja, and Zoom
At this point, you have your completed presentation and the offer ready to deliver. You can now figure out which webinar hosting service to use. Using a combination of the recommendations I heard the gurus mention, and the services I have seen people using in other webinars, I compared EasyWebinar, GotoMeeting, WebinarJam, WebinarNinja, and Zoom. By compare, I mean I looked at their websites, watched whatever free videos they had about how to use the product, and looked at the prices.
The webinar service you choose will partly inform what you have to do next because the steps are dependent on the types of features the service provides. Since I went with EasyWebinar, I also used their features, so you may not have the same approach.
Create Registration and Thank You pages – Amazon Web Services, Handbrake, QuickTime, Screenflow
Before going out to the world, you need to have the registration page set-up. A thank-you page is optional. For this you should include either photos or a welcome video, but again that's optional. If you create the video – QuickTime, Screenflow – you may also have to host it somewhere, like Amazon Web Services. That was where I initially hosted videos that were accessed by pages set-up in EasyWebinar. But I've changed my registration page from a welcome video, to a photo, to just the sign-up form.
Since you do not know how your audience is accessing the videos, it's best to allow maximum efficiency by compressing the file. Handbrake is a free online tool, which is usually recommended to do that.
Set-up Email Integration – ConvertKit, EasyWebinar
You almost certainly want to be able to collect the email addresses of anyone who signs up for your webinar. You can follow-up with people about their interests and try and draw them into your permanent audience. Most people use a stand-alone email service provider that is integrated with the webinar host. My service is ConvertKit, which integrates to EasyWebinar. But that's just the beginning.
You have to think through the workflow. What is the path you want your potential attendee to follow once they have registered for the webinar? Watched (or not) the webinar? Purchased (or not) your offer?
Map out the workflow. If your webinar software has built in e-mails, make sure you know when those will be delivered so you know when to set-up your own e-mails in your email management software. Use tags that you want to attach to email addresses to note 'who does what when.' This process takes a bit of time because you have to know how your webinar host works and your email service and how they work together. You also have to write all the emails. You have to know what you want to say to your audience at different steps in the process.
Practice your Webinar Delivery – EasyWebinar, Google Hangouts, YouTube
Assuming you're still with me and are ready with the energy to broadcast your webinar to a global audience, it's now time to test the process. Actually a few tests.
Test live – Schedule a live webinar in your webinar software, maybe invite a few friends to tune in, and go ahead and run the presentation. If you are using EasyWebinar, then you are also using Google Hangouts and You Tube (really the same thing but requires two open windows). You must practice to make sure you can actually be seen and that your webcam and microphone work (I'm assuming you have the hardware but if you don't that's another discussion).
Test registration – Sign-up for your own webinar to check how the registration and thank you pages work. Also see how the emails are delivering.
Test Automated – First, you have to create the evergreen video. If you are running your webinar 'evergreen,' meaning people can sign-up and see it whenever they want, you want to make sure that you have a clear, clean recording set-up in your system.
You can use the recording from one of your tests, but make sure it's not the one where you are pretending to be live or chatting with your friends when they were helping you out. As you do the test, you should go through the features to make sure it's working correctly, and all the e-mails deliver as you expected.
Practice delivering the entire webinar. Don't just do the first 15 minutes. Make sure you know that you are capable of speaking non-stop for 45 to 90 minutes, including answering questions on the fly. And from wherever you plan to deliver the webinar, make sure you have peace and privacy for all the times you will be on live. You do not want to be halfway through when airplanes start passing by overhead.
Once you feel ready about your complete delivery and all systems are working…you are done.
Except. No one has signed up.
You still have to market and promote and get people to register and show-up and follow-through. But that's probably another 27 tech tools, so I'll leave it there for now, and come back later with my follow-up.
*
If you are an aspiring entrepreneur who would like to begin the process of breaking away from the daily grind and becoming an entrepreneur, you can register for the webinar click this link to register
Questions about getting started as an entrepreneur contactcase(at)readyentrepreneur(dot)com.