Who are the entrepreneurs in the world, the people who start businesses? Could it be the most clever or the hustler or the cheapskate or the visionary or the lucky or the hardest working or the liar or the cheater or the privileged or anyone who isn't you?
Or is it really just the people who had an idea and decided to see if they can put it into fruition?
And if it is those people then is that not a gift in itself, or can entrepreneurship taught?

Whether or not the answer to the question is 'yes,' entrepreneurship is being taught at schools everywhere and in business school programs. People believe you can learn how to be an independent businessperson and start your own business. But if you read the biographies and autobiographies of famous business owners, you will almost certainly come to realize that none of them took any special courses in how to be an entrepreneur.
They had an idea. And put the idea into action. They took risks, used persistence, ignored naysayers and defied the odds to keep going when others told them to stop. Can those behaviors be taught?
The answer is still 'yes.'
The answer is 'yes' because one way to understand how to do something is to see what others do and emulate them. If the 'secret sauce' for successful entrepreneurship is not giving up on your business idea, people can be taught the concept that perseverance is a key to being a successful entrepreneur.
For people who want to start their own business, many simply do not know how it's done. There is an information gap when it comes to explaining what it really takes to get a business going. Even the books about entrepreneurs do not really give you the details. A book may say an entrepreneur started with 'nothing,' but then suddenly the person is able to buy a storefront – how did that happen?
Or the person has one, two or ten friends who are on their exact same wavelength and work with them day and night to get the business going – where does one meet such people?
Or there are favorable laws that can be exploited in a particular jurisdiction or a relative who left behind an old truck and a recipe or an observation that triggered a bright idea.
When successful people write their own stories, you get the version they want to tell you that is a little bit entertaining, maybe glamorous, and always an idea about how they want to be viewed by others. You do not get the whole story. The blanks need to be filled in.
Typically, 'the blanks' the boring part is all about the work required in the average day for a rising entrepreneur. From the beginning of a business idea you must figure out how to bring the idea to market. Often you will try and fail to bring the idea to market and you will have to change your approach. If you begin with no money, you may have to work all day at a paying job for someone else and then work on your business all evening and weekends.  That kind of effort rarely makes for dynamic page-turning in a biography.
The rising entrepreneur may have to approach people who can help advance the business. You may contact people every day and never receive a response. People may be short with you, bored with talking to you or tell you your idea is 'stupid.' You hang up and call someone else.  Successful people are unlikely to want to recall those rejections either.
You might have to attend meetings where someone will only speak to you for five minutes, after you spend five days getting ready to meet them. You may make a presentation where the person asks a question you never thought of and then thinks you're an idiot because you cannot answer it. You go to the bank and ask for a loan and get turned down because that lender, that day, did not like your idea. You move on to the next bank, the next day.
You will not go out partying with friends, you will not drink, do drugs or smoke. You will not take vacation or go to the movies. If you have a car you will use it for the business. You will eat, because you need food for nutrition, but you will not see the insides of any fancy restaurants.  Possibly for years.
If you are on your own you will do these things while maintaining your housework, laundry, and other mundane household chores so that you remain a civilized person operating at a level of dignity.
If you are an entrepreneur, or even an entrepreneur-in-training, you will keep doing this until your business is a success.
Is managing this life until you are successful an academic skill or possible only if you have certain personality traits?
You have to be tough…with yourself. You have to have an iron self-discipline and will to forsake all the 'normal' rituals of everyday life in favor of building your business. This attitude applies even if you have children and a spouse. You have to convince them that changing your daily life now to concentrate on building a business is worth the effort for everyone.
You have to be able to shut out whining and complaining and wishing. You cannot set a deadline.  For example to declare, 'if the business if the is not viable by Jan. 1 we'll do something else.'  Because setting a deadline could set you up to lose.  Or worse, quit just before the business turns the corner.  Instead from the beginning, you must decide you will build a successful business and that's it.  You will put your effort into creating the business you want or die trying.
A deadline will emerge on its own because you will find yourself determined to be successful to satisfy all those who may be counting on you to make it big…or to fail.
But if you are the kind of person who gives up, who believes you can in fact end your quest for entrepreneurship, then no amount of courses or books or lessons will help you. You can be told you must keep on going until you have a successful business, but you cannot be taught the personality traits needed to be that person.
If you want to be an entrepreneur, a person who runs your own business and manages your own lifestyle based on individual enterprise – you must be realistic about how you run your life.
Walk away from the daily ritual of a so-called 'normal' life, and set your sights on building your business dream. This is what you are being told, not taught.
Now it's up to you go ahead and implement on that vision.
Additional Resources for Wantrepreneurs
Free Video Training
Check out free training for wantrepreneurs if you would like help to get started.
Check out: free video training series for wantrepreneurs. This training is for those of you who have always wanted to start a business, but need to find the confidence, time and money to get started.
Money Management Tips
Facing money challenges? Download my book: A Better Plan: Spend to Live, Save to Wealth: A Real Life Guide to Building Wealth from Nothing and Living a Life Without Financial Fear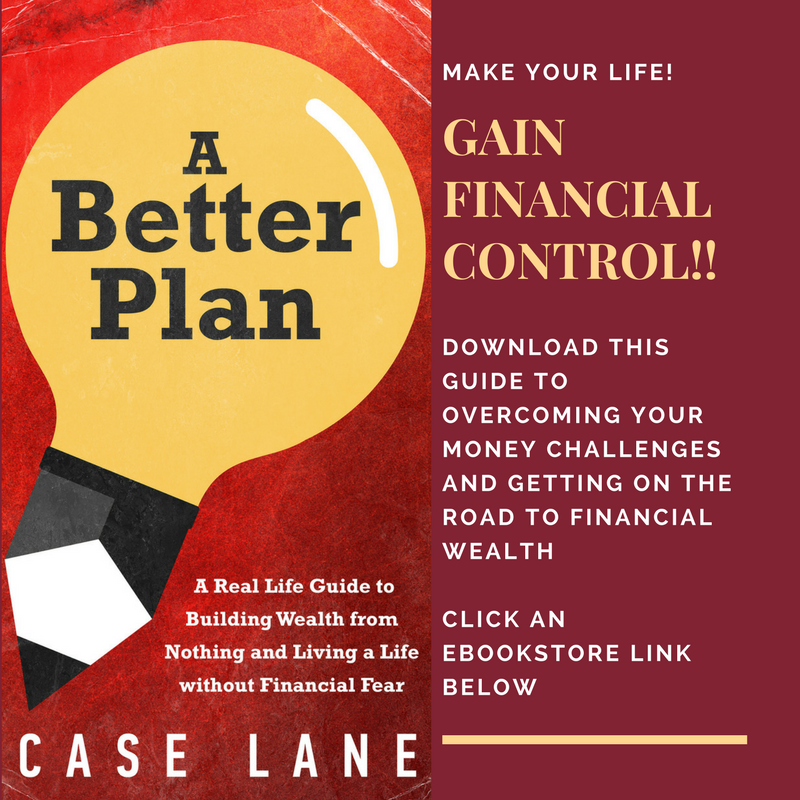 For Amazon (Kindle): https://www.amazon.com/Better-Plan-Building-Nothing-Financial-ebook/dp/B06W5GXLP1/
For iBooks (Apple products): https://itunes.apple.com/us/book/better-plan-real-life-guide-to-building-wealth-from/id1222099554
For Smashwords (all formats): https://www.smashwords.com/books/view/705684
Want to discuss the content of this blog or other ideas? Send me an email to: contactcase(at)readyentrepreneur(dot)com
Sign-up for the Ready Entrepreneur Global Group List and stay up-to-date with news, tips, strategies, courses, giveaways and more about leveraging the global marketplace to achieve your lifestyle freedom.